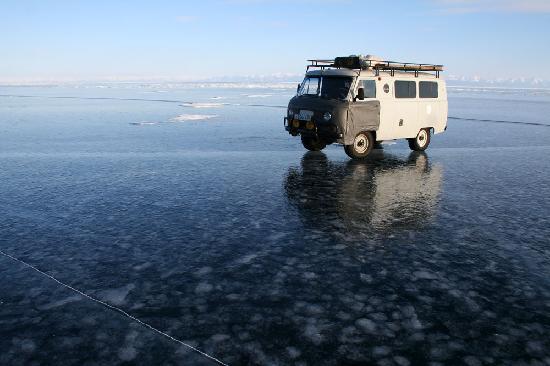 Today left Prague an important travel expedition called the Bargans Bajkal 2010. It consists of 2 extra brave men – Vaclav Sura and Petr Blazek, who are to cross the Siberian Baikal lake on foot, by so-called unsupported style. All of their belongings (food included) will be pulled by those two man on sledges. The trail leads from the south peak of the lake to the north peak and it si 'mere' 650 km long, which should take them 4 to 5 weeks to conquer. The slight problem is that the temperatures during this time go as low as minus 30 degrees Celsius. Only one such expedition has been done in the past, so if the Czech one is succesfull it will be a great victory.

Baikal lake is the deepest and the oldest lake (25 to 30 million years old) in the world.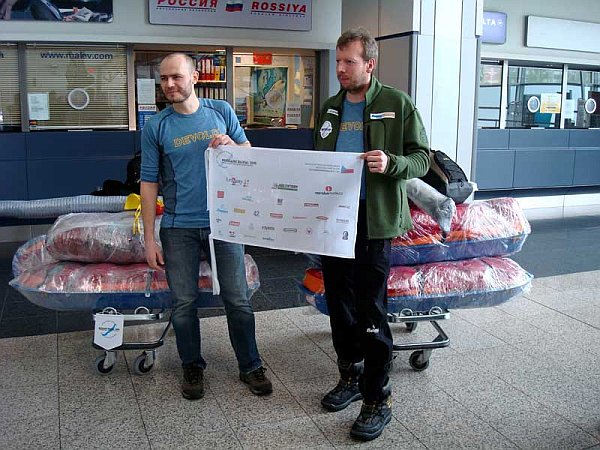 CZ: Dnes vyrazila z Prahy vyznamna expedice Bargans Bajkal 2010, ktera ma za cil prejit cele zamrzle jezero Bajkal na delku – tedy od jizniho po severni pobrezi. Bude to druha takova expedice na svete, ktera se ho pokusi  prejit bez jakekoliv podpory (veskerou vybavu i jidlo posadka potahne na sanich). Vaclav Sura a Petr Blazek maji v planu  uslapat priblizne 650 km, coz by melo trvat 4 az 5 tydnu v podnebi, kde se teploty pohybuji kolem -30 stupnu Celsia.
Jezero Bajkal se nachazi na vychode Sibire a je to nejlhlubsi a take nejstarsi jezero na zemi (25 az 30 milionu let).
Moc pekne video o teto expedici muzete najit na strankach Ceskych novin (kliknete zde).
Sources: http://cs.wikipedia.org/wiki/Soubor:Olchon1.jpg
http://magazin.ceskenoviny.cz/zpravy/dva-cesi-zahajili-prechod-zamrzleho-jezera-bajkal/438749&id_seznam=
If you liked this post buy me a coffee! (Suggested:$3 a latte $8 for a pound) Thanks!