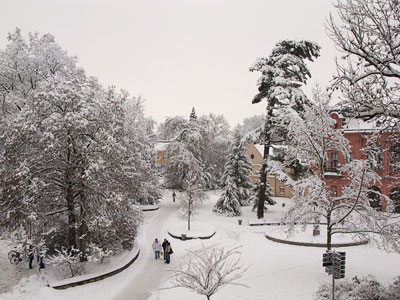 OK, here is yet another addition to our photo-gallery of Prague-under-snow. The My Czech Republic blog took some awesome pictures of the Czech capital (and other places) just a few hours after it stopped snowing earlier this past month. Click here to view all of the images – it really looks like it's from some kind of a fairy-tale.
CZ: Jestlize jste ve snehove nalade, My Czech Republic blog zverejnil nekolik naaaadhernych, pohadkovych fotek zasnezene Prahy a okoli! Kliknete zde.
If you liked this post buy me a coffee! (Suggested:$3 a latte $8 for a pound) Thanks!