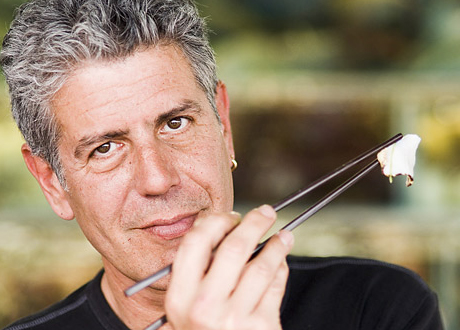 Do you know Anthony's Bourdain's show called "No reservations"? If not, now is the perfect time to start watching it because this daring culinary chef  will be introducing Prague and its 'crazy' culinary art! Catch this episode  on Travel Chanel Monday, Feb 1 at 10 PM E/P.
CZ: Anthony Bourdainova show zvana "No rezervations" bude pristi tyden o Praze! Uvidime, jaky 'blaznivy' chod objevi v 'te nasii kuchyniiii ceskeeeeeee…" ;0)
Divejte se v pondeli, 1. unora na Travel Channel a to ve 22:00 E/P.

If you liked this post buy me a coffee! (Suggested:$3 a latte $8 for a pound) Thanks!