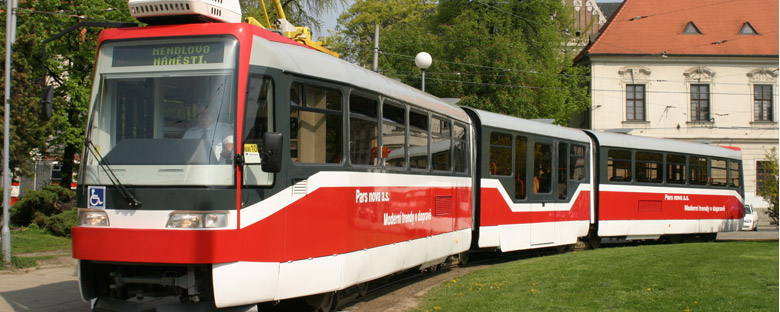 Speaking of Washington, did you know that this city will be  soon a new home to 3 brand new Czech trams? The Inecon Group company in Ostrava is going to get 24 milion dollars in return. The same company delivered few trams to Seattle and to Portland as well. In Washington it will be proudly carying travelers from the south-east part of the city to the heart of Washington where the Department of Homeland Security is located. Check out the following YouTube video for a sneak preview:
I just hope that those poor trams won't be too homesick….

CZ: Washington se pocestuje; nejen ze domovem nasi ceske (a take slovenske) ambasady, ale stane se 'matickou' take 3 ceskych tramvaji! Ostravska Inekon Group timto uzavira kontrakt v hodnote 24 milionu dolaru. Par tramvaji bylo jiz take prepraveno do Portlandu a Seattlu. Ve Washingtonu maji v blizke budoucnosti spojit rezidencni jihovychodni cast mesta s oblasti, kde se nachazi sidlo ministersva vnitrni bezpecnosti. Mrknete se na nasledujici kratke YouTube video, abyste vedeli, na co mate byt pripraveni:

Doufejme, ze se chudakum tramvajim nebude az zas tak styskat po vlasti ceske…

Source: http://byznys.lidovky.cz/do-hlavniho-mesta-usa-poprve-vyjedou-tramvaje-zasle-je-ostravska-firma-13m-/ln-doprava.asp?c=A091029_183416_firmy-trhy_ani
If you liked this post buy me a coffee! (Suggested:$3 a latte $8 for a pound) Thanks!