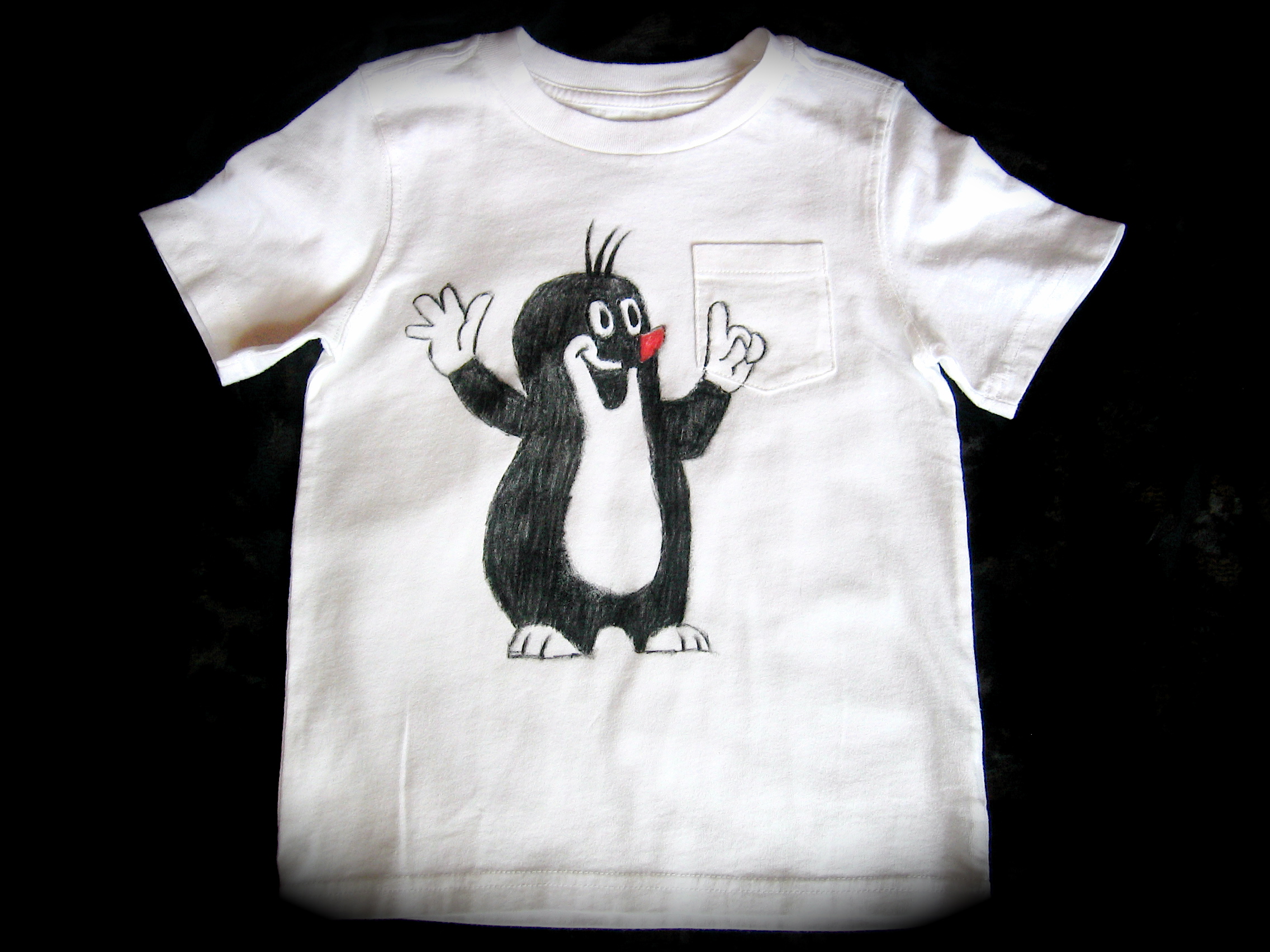 Here is something for our little ones. I hand drew pictures of famous Czech cartoon characters on white T-shirts so that our kids can be the coolest kids on the block! You know how it is in style now when you wear something ambiguous on your T-shirt (the more ambiguous the better)? Then having Bob a Bobek, Krtek, Maxipes Fik or Pat and Mat on you shirt is something like that but better. No one will know what it means unless you are one of the 'chosen' ones :)) Here are some of the other reasons why you should get one besides the obvious coolness factor:
you promote Czech culture
you make your kids feel proud about their Czech roots
you support the arts by purchasing something hand made
CZ: NOVINKA!!! Tricka pro deti s Bobem a Bobkem, Krteckem, Maxipsem Fikem nebo Patem a Matem!! Budou tak instante temi nejvetsimi frajeri na jakemkoliv hristi a navic budou podporovat ceskou kulturu a umelce na volne noze :o)



1.

2.
3.
If you liked this post buy me a coffee! (Suggested:$3 a latte $8 for a pound) Thanks!