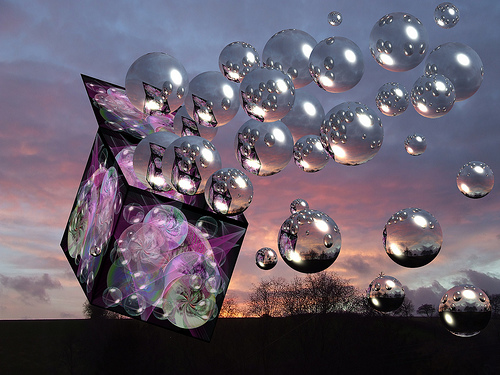 I was humbled by my American girlfriend the other day. On our walk we talked about some little clever things that would save us money in this current economical situation. Among other things, this is what she said:" Oh, and I almost forgot, I make my own detergent….". I was looking at her with my mouth open, thinking "Excuse me, I thought that I am the more frugal one! I was brought up in a poor communist country!" And here she is, this cute California girl, making her own detergent! I thought that was awesome…She said that it saves a bunch of money, then she gave me a recipe and I decided to share it with with you. I don't know, I just think that having that recipe on hand fits perfectly with our frugal Czech personalities.
CZ: Tak mi nedavno pekne spadl hrebinek. Prochazela jsem se s jednou z mych americkych kamaradek a povidaly jsme si o tom, jakymi napaditymi zpusoby by se jeste v dnesni dobe daly usetrit penize. Najednou z tehle Kalifornske 'babe' vylezlo, ze si SAMA vyrabi prasek na prani! "Coze?? Vzdyt ja mam byt ten nejvetsi setrilek! Ja jsem vyrostla v komunisticke zemi!", rozhorcene jsem si pomyslela. Pote mi poslala recept a vypada to velmi jednoduse; pry ji to usetri dost penez. Proste mi prijde, ze to k te ceske setrilske nature padne jak ulite :0).

Homemade Laundry Detergent
Ingredients:
1 bar of Ivory soap, grated
1/2 cup borax
1/2 cup Arm & Hammer washing soda
32 cups of water
Essential oils, if desired
Instructions:
Put six cups of water in a big pan and melt the grated soap, stirring constantly. Once the soap melts, add the borax and washing soda. Stir until dissolved. Remove from heat. Add four cups of hot water to your bucket, or the storage container. Pour the soap mix in. Stir well. Add 22 more cups of water to the bucket. Stir. Add a few drops of essential oils, if desired.
Let the detergent sit for about 24 hours to gel, stirring a few times as it cools to keep it from separating. Use 1/2 cup per load and wash as usual.
Substitute 1/2 cup of Vinegar as fabric softener.
If you liked this post buy me a coffee! (Suggested:$3 a latte $8 for a pound) Thanks!