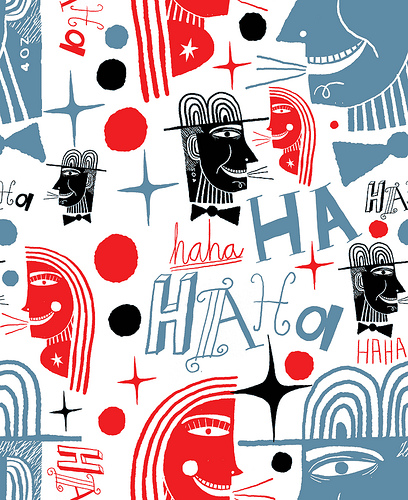 I am starting to have a suspicion that many Czechs emigrated to the US because of their last name. These are just a few examples of Czech names that I have seen around town, here in the US, and they made me giggle:
– James Zadek (Zadek = Behind)
– Andrew Siska (Siska= pine cone but also piece of poop)
– Rudolf Ptak (Ptak = bird but it is also a slang for 'penis')
–  Sue Kruty ( Kruty = ruethless, evil)
It must be hard to live in the Czech Republic with such names especially since Czechs are such merciless jokers at times; if I had a last name like that I would surely leave the country! Because when abroad, all those names sound rather exotic without anyone knowing what they really mean.
But let's look at it from the other side, if you were an American living in Czech, how would you react to Czech names like Mrs. Partysova or Miss Bendova?? You would probably have a good laugh about it too! Bottom line, if your last name is of a Czech origin you may not be safe anywhere  in the world :0)
Any other examples you can think of?

CZ:  Zacinam mit podezreni, ze mnoho Cechu se prestehovalo do Ameriky kvuli 'prazvlastni' nature jejich prijmeni. Jen tady u nas v Kalifornii jsem se setkala se jmeny jako:
– James Zadek
– Andrew Siska
– Rudolf Ptak
– Sue Kruty
Musi to byt asi dosti fuska  zit s takovymi jmeny v Cechach, zejmena proto, ze Cesi maji nekdy dosti drsny smysl pro humor a take se ho neboji pouzit. Kdybych mela takove prijmeni, hned bych si to mirila nekam do Svedska nebo do Ameriky! V cizine jsou totiz povazovne za neco exotickeho a zvlastniho, aniz by nekdo vedel, co  vlastne v prekladu znamenaji.
Pojdme se na tuto situaci podivat z druhe stranky: predstavte si, ze jste American zijici v Cechach a setkate se se jmeny jako pani Partysova nebo pani Bendova. Taky byste se asi pekne zasmali! Zkratka a dobre, jestlize je vase jmeno ceskeho puvodu, nejste pravdepodobne v bezpeci nikde na svete :0)
A co vy? Mate podobne priklady se kterymi jste se osobne setkali?
If you liked this post buy me a coffee! (Suggested:$3 a latte $8 for a pound) Thanks!