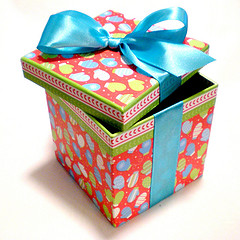 You desperately want  to send your mom flowers or some nice chocolate for her upcoming birthday. But you got a problem: your mom lives in Czech and you live in the US (or elsewhere). What do you do? One of our readers, Martina, gave me the greatest tip ever:
Her favorite gift delivery services are www.zlasky.cz, which deliver anything from chocolate, candles, flowers and teas to jewelery, underwear, toys or anything else you can think of. She also said to check out "ptakoviny" (or "silly things") which offer some unusual gift options ;0))
The other gift delivery website Martina recommends is called www.krasnekvetiny.cz. These people are mostly about flowers, wine and stuffed animals.
So you don't have to drag heavy packages to the post office and pay $100's of dollars in shipping fees just to send your mom some chocolate and coffee! You don't have to be afraid that the Czech mailman eats through your box of chocolates! Now your mom receives it personally at her door and you don't have to move a finger (besides the one that clicks the computer mouse)!
Thanks so much for the tip, Martina!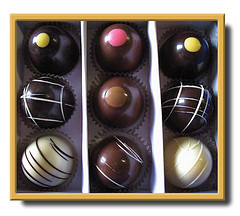 CZ: Chcete poslat Vasi mamince darek k narozeninam, ale jak na to? Rada byste ji poslala nejakou tu bonboniearu a kafe, ale nechce se vam platit $100 za postovne a take se bojite, ze vam to na ceske poste postaci rozbali a snedi. Co ted? Odpoved ma pro nas ctenarka Martina, ktera ma vyzkousene dve dorucovaci  darkove sluzby:
Martinina nejoblibenejsi darkova sluzba je www.zlasky.cz, ktera dorucuje vsechno od cokolad, svicek, bizuterie, caje, spodniho pradla, kytic, hracek…no proste na cokoliv si vzpomenete. Take nam doporucuje  mrknout se na kategorii "ptakovin" – nabizi tam velmi neobvykly vyber darecku :0)

Martina take doporucuje www.krasnekvetiny.cz , webovky, ktere se zabyvaji zejmena dorucovanim kvetin, vina a plysaku.
Tak dekujeme moc za tip, Martino!

If you liked this post buy me a coffee! (Suggested:$3 a latte $8 for a pound) Thanks!