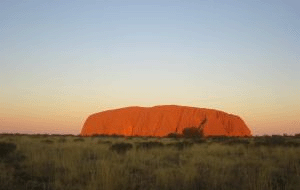 The first Czech that stepped on the Australian soil in the 18th century was a botanist Tadeas Haenke. His research group was financed by the Austrian emperor Josef II. to find new plant types which no one in Europe had heard of yet. The first Czech that actually settled down in Australia was – now it's not very flattering, so get ready – a convict Marek Blucher. Mr. Blucher was born in Prague in 1801, later left his homeland to find a better work in England. There he was arrested for stealing and shipped on the "island of convicts" – Australia. The Commonwealth census in 1921 counted 264 citizens of a Czech descend. The World War II brought in about 5,000 Czechoslovakians; most of them, however, had to sign a document that said that for the first 2 years they were to accept ANY kind of work offered to them. Even after their "slavery" time was up most of these people, especially the ones with university degrees, could not find other work.

Because of this miserable situation most Czechs/Slovaks just packed their bags and left for the USA or Canada. The second large wave of Czech immigrants came after the Prague Spring in 1968.This time the government changed its mind and agreed to acknowledge the Czech immigrants' educational degrees. In the 70's and 80's the Czech population leveled off until after the Velvet Revolution in 1989 when many of the Czechs decided to return to their oppression-free homeland. The 1994 census counted 15,000 Czechs and 16,000 Slovaks. The biggest Czech communities now concentrate in the big cities like Sidney and Melbourne. In 2001 the state of Victoria claimed to have 1,662 Czechs from which 2/3 speak English at home (!!). Today the Czech community in Australia is the 5th biggest in the world, following the the Czech communities in the US, Slovakia, Canada and Croatia.
For Czech community organizations in Australia click here and if you want to sign up for the "Czech contacts in Australia" click right here.
CZ: Prvni Cech, ktery stoupl na australskou pudu byl v 18. stoleti botanik Tadeas Haenke. Byl tehdy na vedecke expedici financovane rakouskym cisarem Josefem II., a to aby vypatral nove rostlinne druhy dosud v Evrope nezname. Historicky prvni Cech, ktery se v Australii usidlil na dobro – moc na vytahovani to neni – byl trestanec, Prazan Marek Blucher (nar. 1801). Pracoval v Anglii, kde byl pozdeji pristizen u kradeze a byl za to deportovan do Australie (dosti drsny trest!), kde zbytek sveho zivota ztravil spokojene v Sydney. Tzv. Commonwealth Census z roku 1921 spocital v Australii 264 obcanu ceskeho puvodu. Po 2. Svetove valce se zde z tehdejsiho Ceskoslovenska usadilo kolem 5 000 osob. Vetsina z nich ale musela podepsat dohodu, ze nezavisle na vzdelani, tito lide museji prijmout jakoukoliv praci a to po dobu 2 let! I kdyz jim toto 2-lete otroctvi zkoncilo, stale meli problemy s jinym uplatnenim, a to zejmena vysoce vzelani lide, jako byli doktori a pravnici. Diky tomu hodne Cechu sbalilo sve saky paky a odjelo do Kanady nebo USA. V roce 1968 (Prazske Jaro) prijela do Australie druha vlna ceskych imigrantu. Tentokrat se Australie "umoudrila" a mistni university nostrifikovali ceske doklady o vzdelani. Behem 70. a 80. let se velikost ceskoslovenske komunity ustalila. Po Sametove revoluci v roce 1989 a naslednemu vzniku demokratickeho statu se velky pocet Cechoslovaku vratil do svobodneho domova. Census z roku 1994 uvadi pocet 15 000 Cechu a 16 000 Slovaku, s nejsilnejsimi krajanskeymi komunitami soustredici se v Sidney a pote v Melbourne. V roce 2001 mel stat Viktorie kolem 1 660 Cechu, z nichz 2/3 mluvi doma anglicky!!!!!

Dnes je ceska krajanska komunita jedna z nejsilnesjich na svete – zabira totiz 5.misto:
misto – US
misto – Slovensko
misto – Kanada
misto – Chorvatsko
misto – Australie
Hedate ceske organizace v Australii? Kliknete zde nebo se muzete zapsat na "Ceske kontakty v Australii" na Czechmate diary kliknutim zde.
http://museumvictoria.com.au/origins/history.aspx?pid=12
http://www.czechembassy.org/wwwo/mzv/default.asp?ido=8995&idj=1&amb=1&ikony=&trid=1&prsl=&pocc1
If you liked this post buy me a coffee! (Suggested:$3 a latte $8 for a pound) Thanks!